This event has already occurred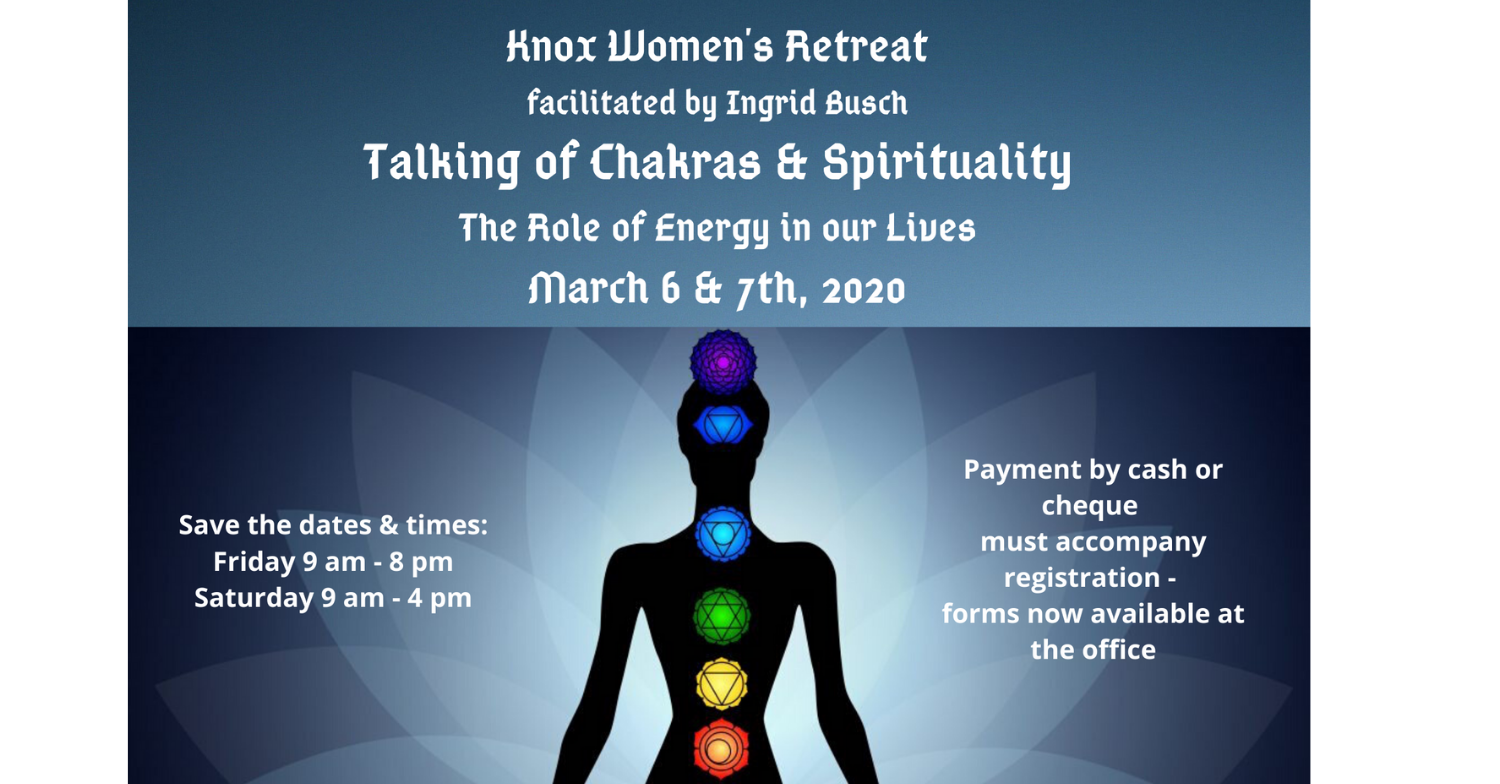 Save to your Calendar
KNOX WOMEN'S RETREAT March 6th & 7th, 2020 (this event is open to KUC members)
"Talking of Chakras & Spirituality - The Role of Energy in our Lives".


We have 20 spaces and registration forms are now available at the office. Please note you cannot register without payment to Jane by cash or cheque only. The cost is $70 per person and includes dinner on Friday evening as well as coffee break snacks both days. You bring a bag lunch and water for both days.

Ingrid Busch will be the facilitator for this fascinating & enlightening retreat. Don't miss out - register today.

REGISTRATION WILL CLOSE FEBRUARY 19th.