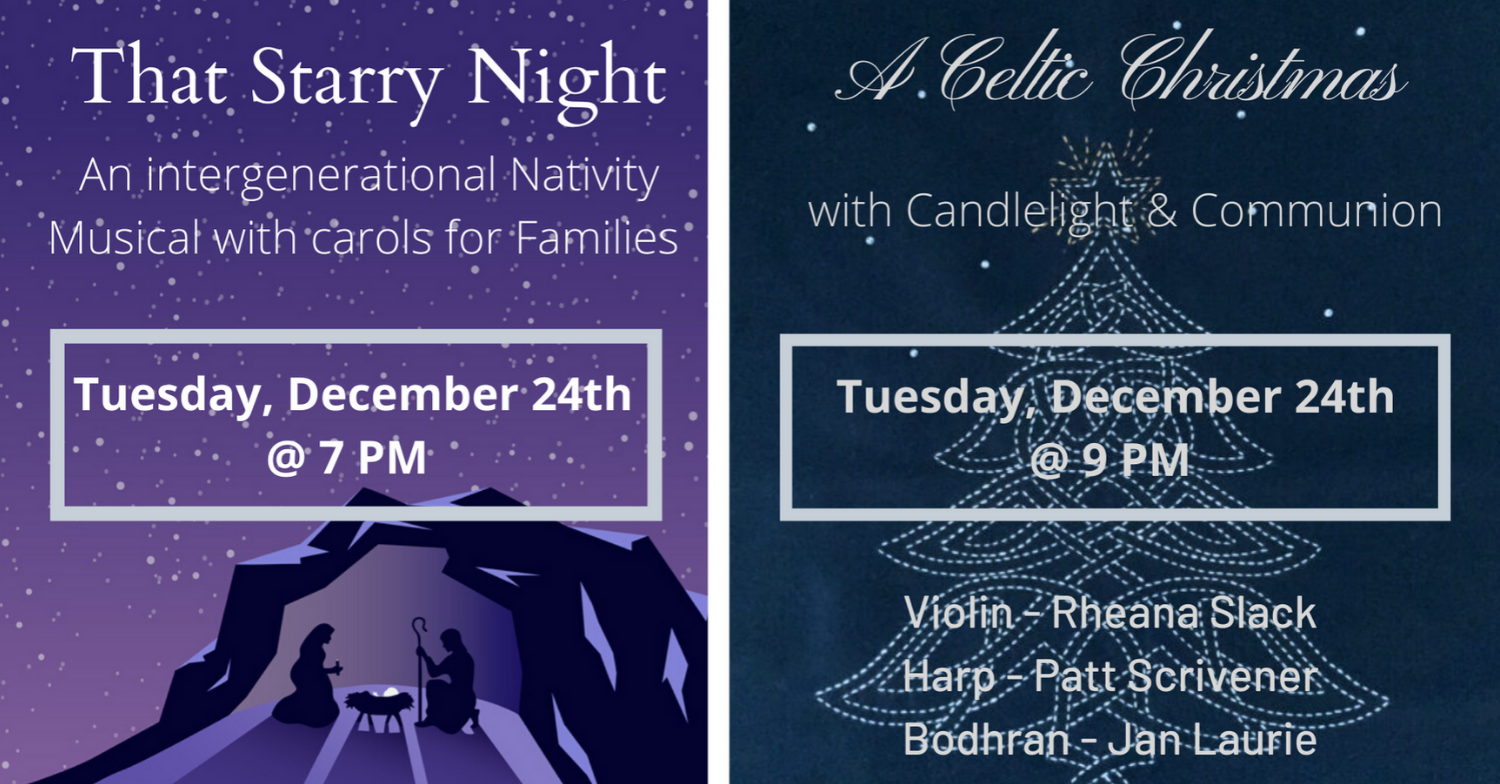 Save to your Calendar
"That Starry Night" is an original Intergenerational Christmas Musical with carols for the entire Family - created by Craig, Laura & Sara Norris commencing @ 7 pm.
It will be followed by "A Celtic Christmas" with Candlelight & Communion. Featuring Rheana Slack on Violin; Patt Scrivener on Harp; and Jan Laurie on Bodhran.