This event has already occurred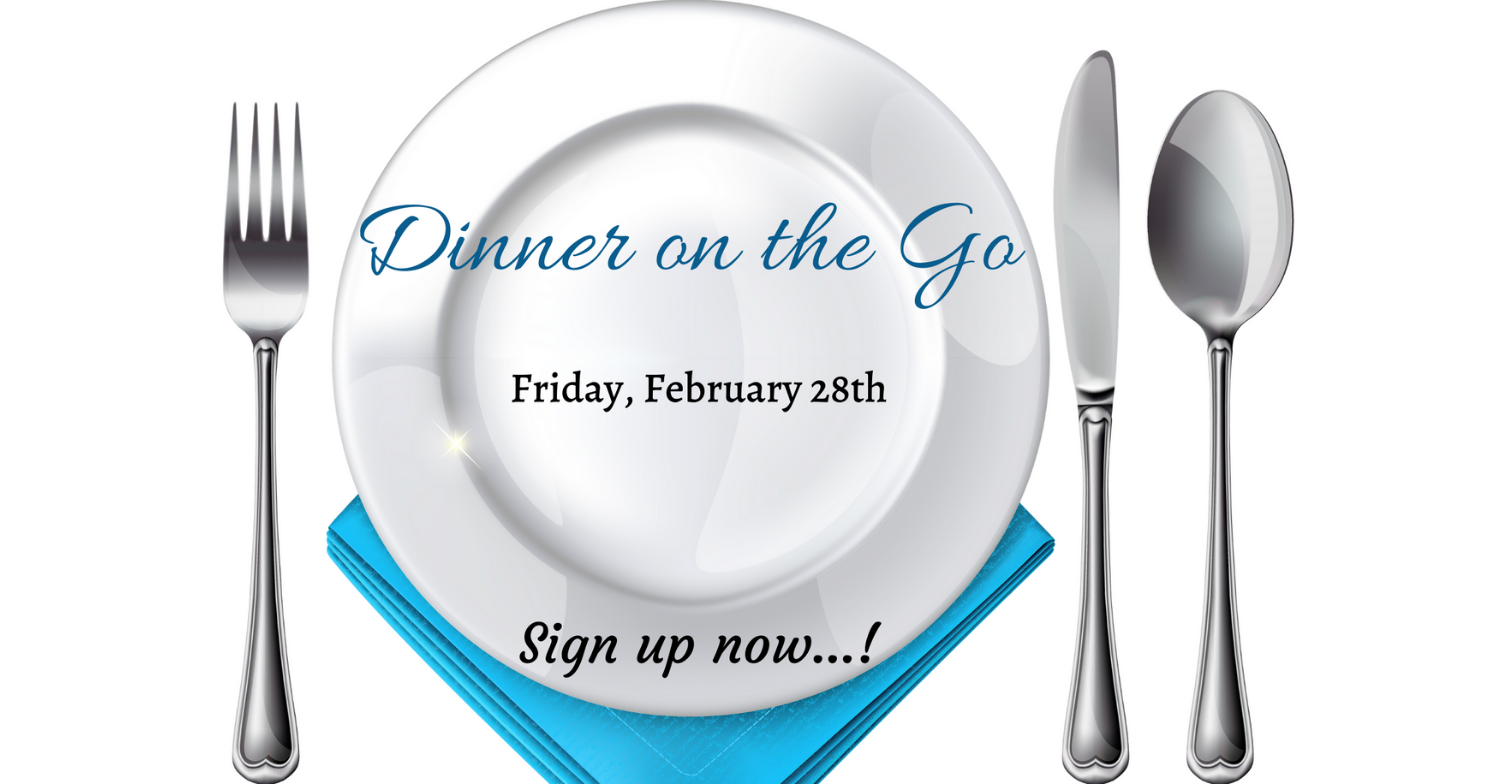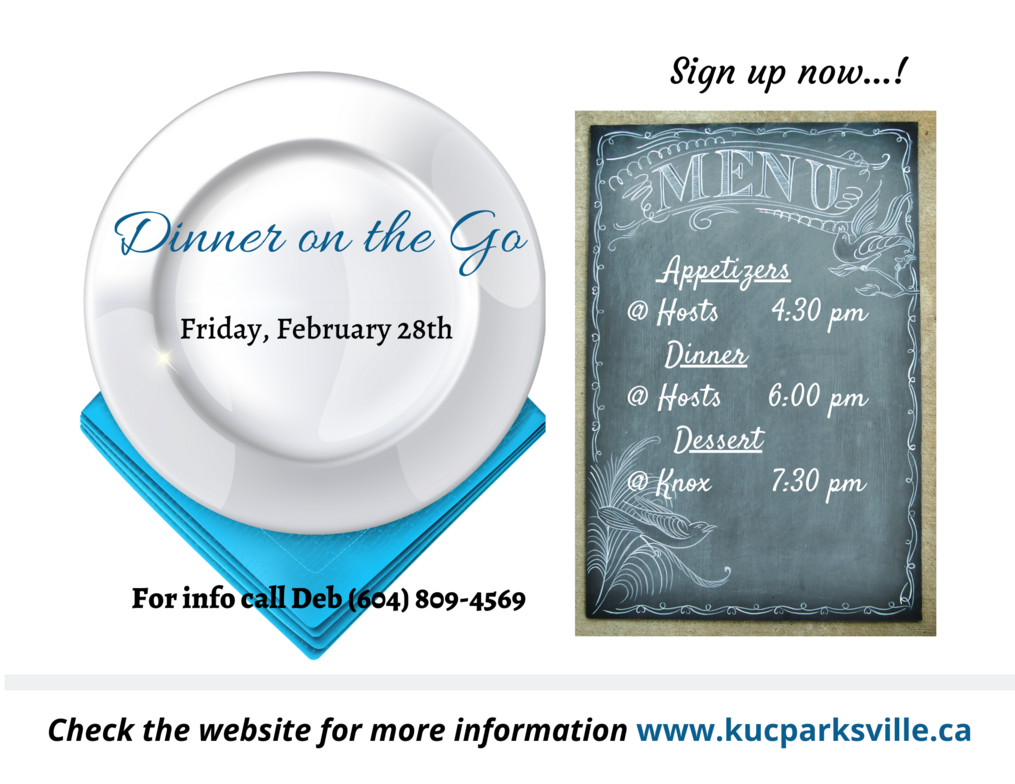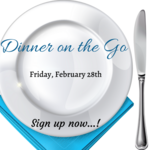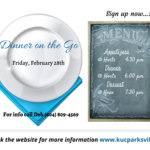 Save to your Calendar
On February 28th, Fun, Family & Friends is pleased to be hosting "Dinner On The Go" a progressive dinner where Appetizers and Entree's are served at different homes, ending with Dessert at Knox United Church.
If you've never participated in this fun event here is how it works:
On the Sunday prior to the event the people that signed up will get a location to go for Appetizers.
After your appetizers the host will tell you where to go for your Entree, and the host will also move on, to an Entree location.
After your meal you will ALL gather at the church for Dessert and some social time.
For that reason we require people to host not only Appetizers and Entree, but also Dessert at the church. The intention is that people who cannot host in the home may supply a Dessert and help with set up, serving and clean up at the church.

This is a great way to socialize with other members of the church as well as their spouses and to enjoy a delicious meal along the way!

Don't forget to sign up on the sheet posted on The Wall!