This event has already occurred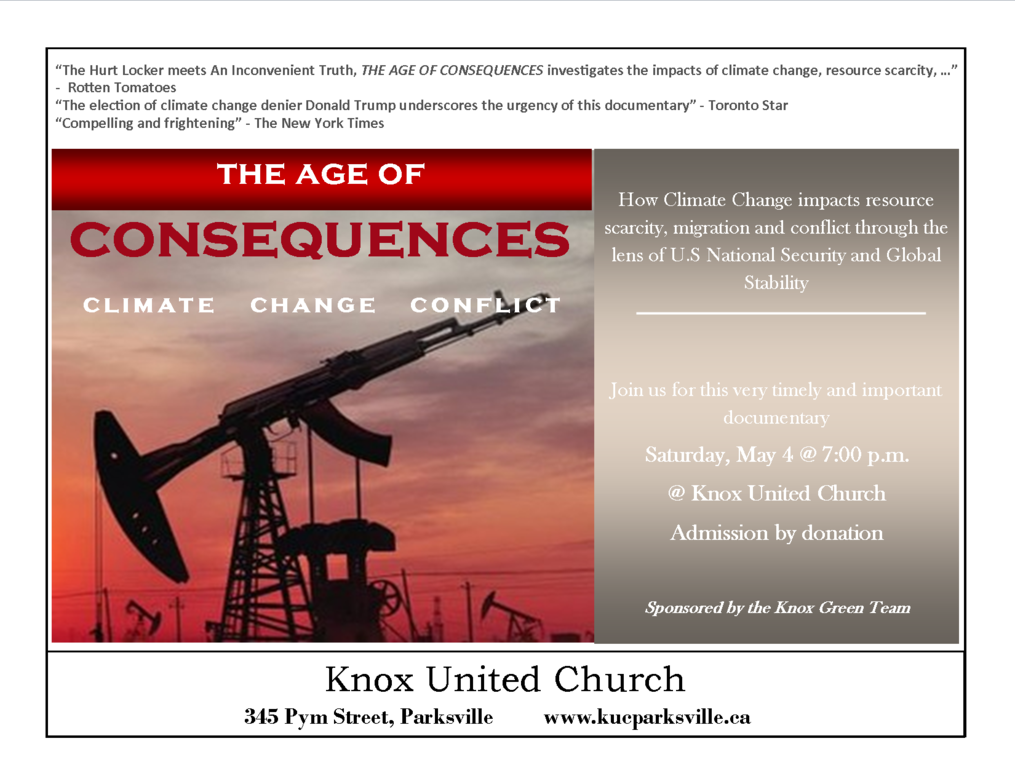 Save to your Calendar
PRESS RELEASE
Knox United Church
The Age of Consequences – May 4, 2019
"CLIMATE CHANGE IS WHAT WE CALL AN ACCELERANT TO INSTABILITY"
THE AGE OF CONSEQUENCES is a new documentary that investigates the impacts of climate change on increased scarcity of resources, migration, and conflict through the lens of US military and national security agencies. Pentagon insiders make the compelling case that if we go on with business as usual, the consequences of climate change – waves of refugees, failed states, terrorism – will continue to grow in scale and frequency, with grave implications for peace and security in the 21st century.
The Knox Green Team is pleased to present this timely and important documentary for everyone in the Oceanside community.
Join us on Saturday, May 4th @ 7 p.m. at Knox United Church 345 Pym Street, Parksville.
Admission is by donation. Funds raised help Knox purchase the documentary and respond to the needs of our local and global community.
Knox strives to be a scent-free facility. Your cooperation is appreciated.