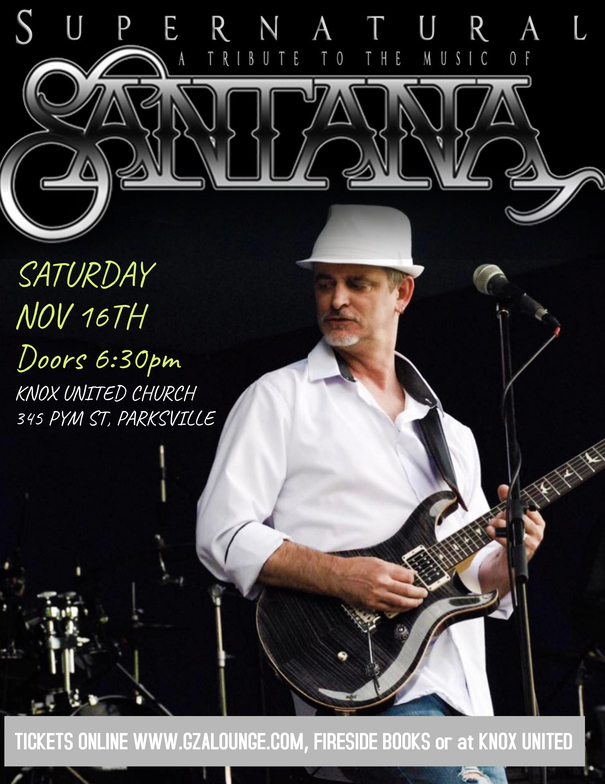 Save to your Calendar
Supernatural - A Santana Experience pays homage to a true icon of modern music. Santana's music crosses cultural boundaries and excites audiences worldwide. He is an architect of Latin rock and a true guitar hero.
Supernatural honors the man and his music. Tickets are $35.00 in advance.
Doors open at 6:30 p.m. and the concert starts at 7:00 p.m. Tickets are available at the following locations:
Ground Zero Lounge (GZALOUNGE.COM) #8-464 Island Hwy East, Parksville
Fireside Books - 114 Middleton Avenue, Parksville Click the link below for tickets:
https://www.eventbrite.ca/e/supernatural-a-tribute-to-the-music-of-santana-tickets-78510722685