This event has already occurred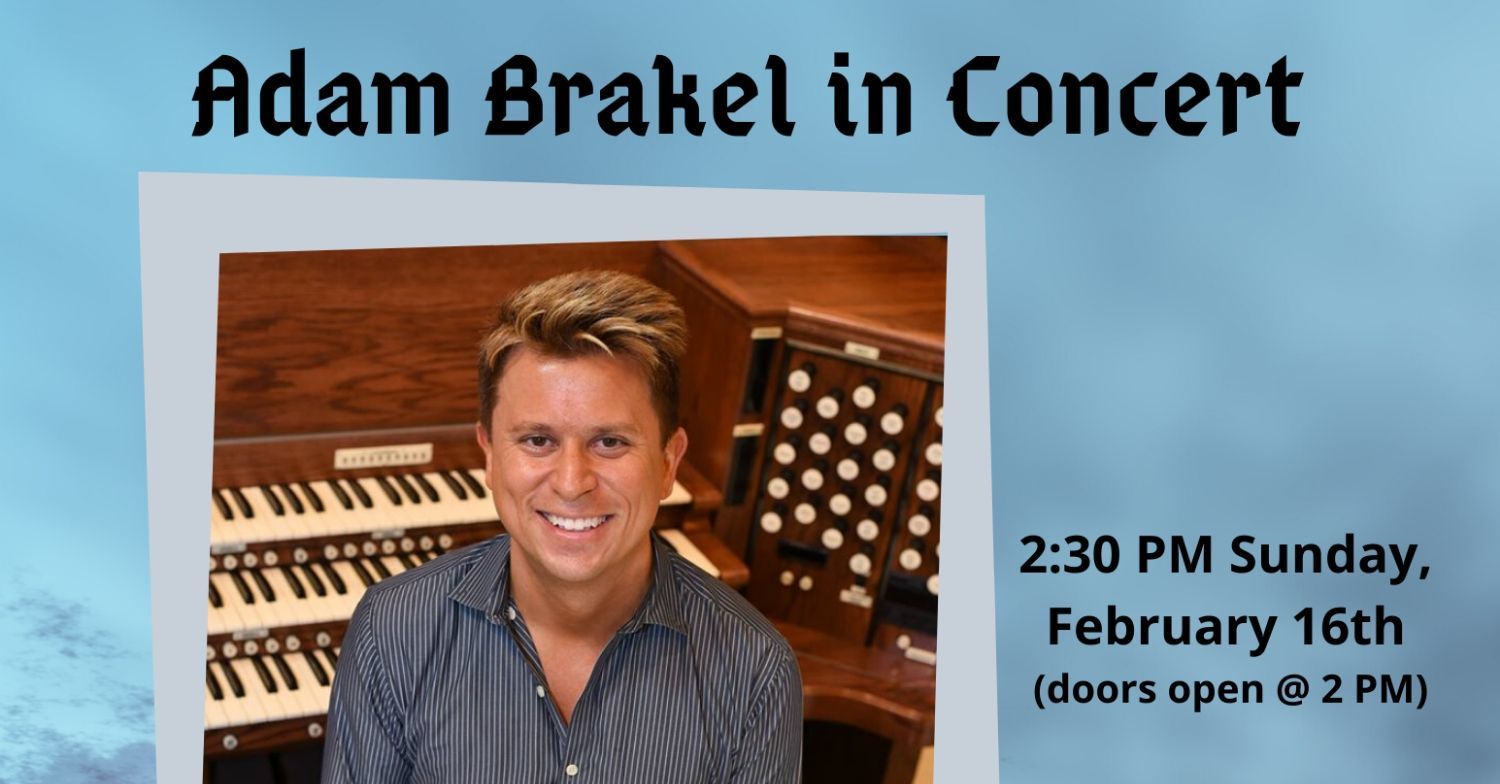 Save to your Calendar
WORLD RENOWNED ORGANIST TO PERFORM AT KNOX IN OCEANSIDE!

As part of the ongoing series Knox Presents…, we are honored to introduce accomplished, concert organist Adam J. Brakel to Oceanside, in a spell-binding and artistically masterful musical performance. Adam is hailed as "an absolute organ prodigy" by National Public Radio and "one of the most talented organists in the world" by the Chicago Tribune.

Knox Presents… Adam Brakel in Concert takes place on Sunday, February 16th at 2:30 pm at
Knox United Church, Parksville. Tickets are $25 and available online at Eventbrite.ca, both locations of Mulberry Bush Book Stores and Close To You Ladies Fashions in Parksville; (doors open @ 2:00 pm)

Adam "is a celebrated artist of the highest caliber capable of performing a vast array of
repertoire" (Van Howard, Past Dean, Tampa, Florida Chapter AGO). He has performed in cities
throughout the United States, Europe and Asia and has taken top prizes in many organ
competitions. And now in this exclusive engagement he brings his artistry to Oceanside.
Brakel's performance highlights include the complete works of César Franck, and, most notably, the
fiendishly difficult Six Etudes of Jeanne Demessieux. Adam has also made a concentrated study
of jazz music for the pipe organ. In collaboration with American jazz pianist Dick Hyman, Adam
premiered his own arrangement of Hyman's Shenandoah and performed the American premiere
of Millennial Countdown at Mr. Hyman's personal request.

Knox is proud to showcase our Rodgers Artist Series 599 organ in an enchanting concert of
classical music by this world renowned organist, Adam Brakel. You won't want to miss it!

For more details please visit www.kucparksville.ca and www.adambrakel.com .
Adam J. Brakel is represented in North America exclusively by Phillip Truckenbrod Concert
Artists, LLC.
Tickets: $25.00 available on Eventbrite or click on the link below