Hearts & Hands Volunteer Week
Hearts & Hands Volunteer Week
October 14 - 21, 2017

Important: This event has already occurred.

9:00AM - 12:00PM
The Naramatta Centre,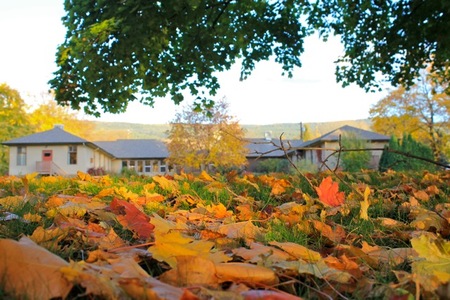 Hearts and Hands volunteer week - October 14-21 It's time again to get our hands dirty and our hearts filled! Come join us as we gather in community and collectively care for the Centre. We will prepare the grounds for winter, complete some light building projects and build community as we eat, work and play together. We will work together from Saturday, October 14 to Friday, October 20. Arrive Friday, October 13 and settle in - Or, arrive the day that works for you! Come for a short time or stay for the week. Please bring gear for garden work, building work and all types of weather. Kick off the week with us at 9 a.m. Saturday morning for our community welcome circle. We will gather each morning at 9 a.m. to begin our days in community together.
Jenne Newman and her family, Chris Giffen and Clara Lindstrom, Jim and Donna Simpson, and Gwen Dell'Anno will share leadership throughout the week, and create opportunities to engage in community activities, music, conversation and contemplation. Accommodation is available at no charge and we will share some potluck meals. As well, Columbia Hall is the setting for the highly popular local NaramataSlow Harvest Supper on Sunday, October 15th. This dinner features local meat, produce and wine. You will want to be a part of this! More information about tickets can be found on their site. Tickets are selling quickly - act now if you wish to attend! Please call the Centre (250-496-5751 or 1-877-996-5751) or email [email protected] to book your accommodation and to register for the Hearts and Hands event. If you are local and not staying on site, please call or email to register for the event. We look forward to meeting and working with you!
Photo - Keri Wehlander
Check out our website at naramatacentresociety.org for location and more details.
Ministry Social Justice & Outreach
Return to Events
Save Event to your Calendar
---