Sunday, February 3, 2019
2:00 - 4:00 pm
Sanctuary/Lounge
This event has already occurred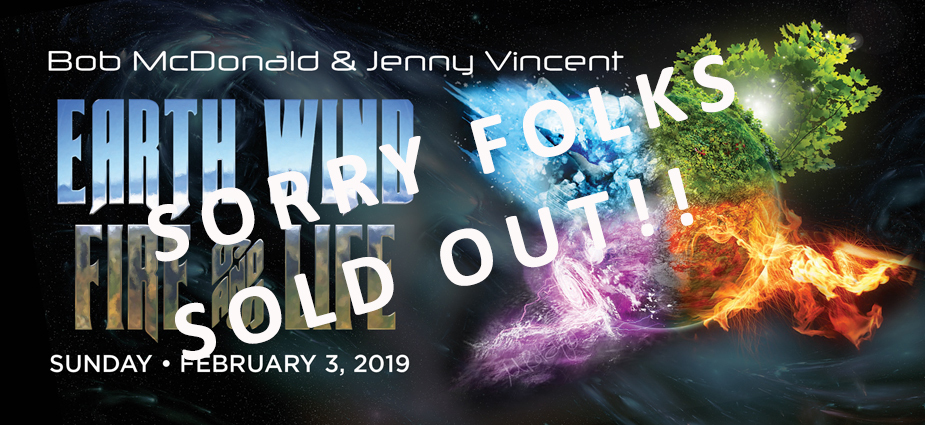 SOLD OUT
Concert Two - Sunday, February 3, 2019 "Earth Wind Fire & Ice"
They're back! organWORX is happy to present the return of this thrilling duo featuring mind-boggling commentary by CBC's Bob McDonald - science guru, host of CBC's Quirks & Quarks, and author of several books - topped off with exquisite music played by Jenny Vincent on the organ. Audiences will be enraptured by this fascinating, breathtaking and entertaining program, wrapped up with spectacular visuals on two large screens. Not to be missed.
Refreshments will be served during intermission.