Noon Hour Recital(S)
Noon Hour Recital(S)
Thursday, February 22, 2018
12:00PM - 1:15PM
Sanctuary/Kitchen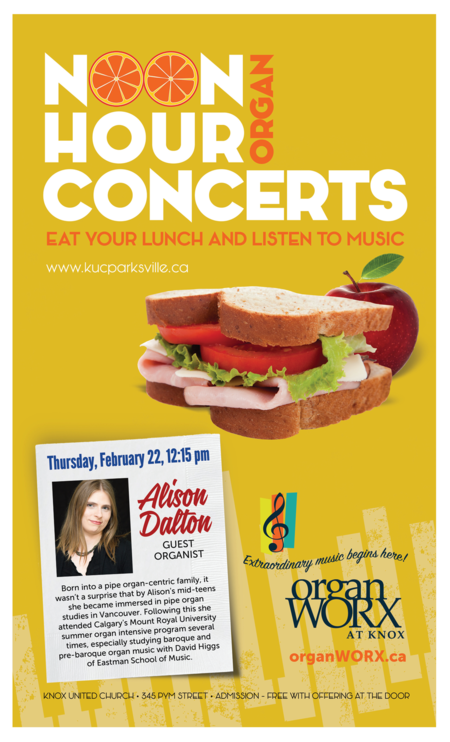 Organ Recital Noon - 1:15 p.m.
OrganWORX is proud to present a Noon Hour Recital by local Nanaimo organist Alison Dalton at noon on Thursday, February 22nd at Knox United Church in Parksville.
Eat your lunch and enjoy some extraordinary organ music!
Note: Building access is 10:30 a.m. - 2:00 p.m.
Available Files to Download
To download, right-click the file and select "Save link as".
Ministry Worship & Arts
Return to Events
---